With the above modifications, basically the Pentax cameras are ready for C/Y lenses. However, for my K100D, I have encountered another problem which I do not notice at the first instance - that is, the exact register of my K100D is slightly longer than that of my C/Y lenses, i.e. it is more than 45.5 mm
This rendered my C/Y lenses cannot focus to infinity...
So, have to carry out more modifications one more time -
The first step of this further modification is to sand away a thin layer of the K body mount by sanding paper. I have sanded away about 0.2 mm or so in the process.
The second step is to remove some plastic body material supporting the metal mount ring in the camera body. I used a 筆刀 to pill away a very thin layer of the camera body, as illustrated in the following pic -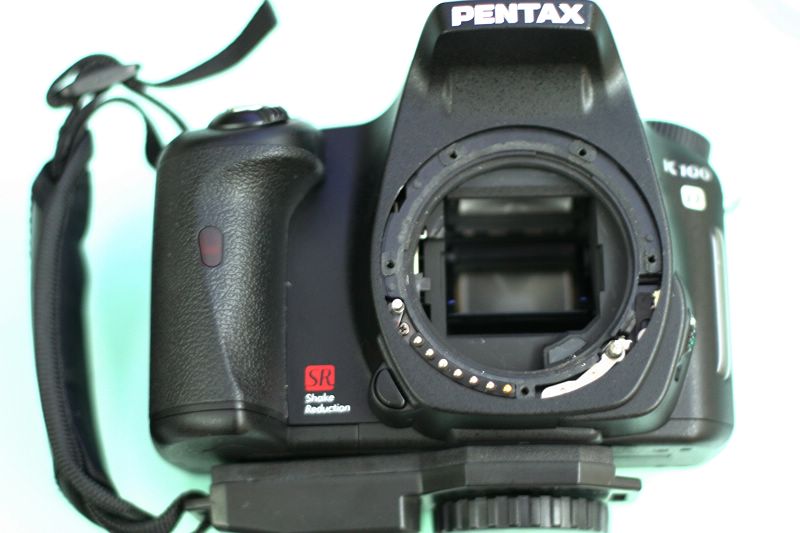 After this further modification, the infinity-focus problem is finally rectified.