Choyin 寫:
ryhl,

Appreciate your sharing and the courage of testing out the modification which no one has done before.

From your explaination, basically, I have concluded 4 major steps for the modification on Your K100D:

1. Remove the blue marked area of the mount.
2. Remove the thin metal (M42 stopper) on the 2nd layer ring beneath the mount
3. Sand away 0.2mm of thickness of the plastic body mount
4. Cut away part of the plastic support for the metal mount (This part I don't understand, please further explain if you don't mind)

For step 1, do we need a metal sanding machine? Those hand held one for model making?

After step 3, the register size is smaller, can you still use your K mount lens for whole range focusing?

Again, thanks for your work.
Hi Choyin,
Sorry that I have not make it very clear in my earlier message... Step 3 should be sand away 0.2mm of thickness of the metal body mount. Thats why you would see there are some golden areas in the modified metal mount.
For step one, I only use 手銼 to do the work. Though I do have electrical crafting machine, I was afraid of that the metal dusts caused by the machine would turn my flat into a mess so only do the work manually.
After step 3, there is apparently no problem for my K mount 18-55 kit lens for whole range focusing(sorry that I have only one AF pentax lens so not sure if there will be problem for other pentax lenses). I have just take a photo by the kit lens and you could see its performance after the modification -
40mm, f/4.5, 1/500s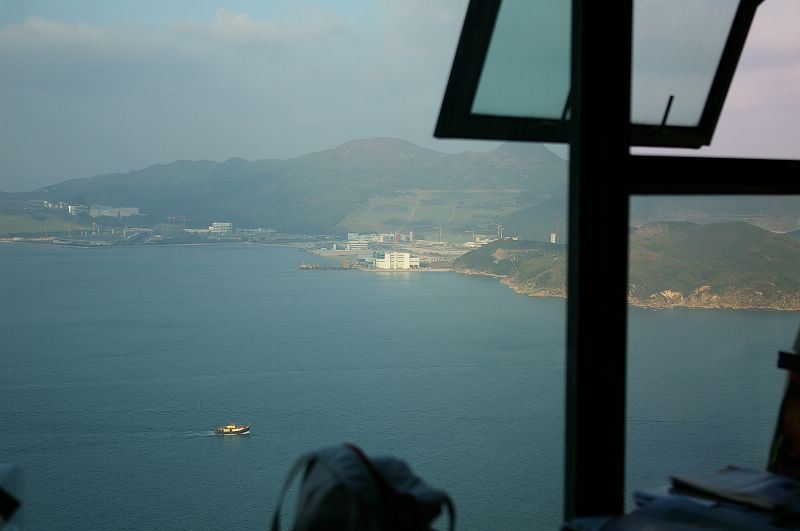 Point of focus, 100% crop